Pack Mobilier Télétravail
inscape is a Design & Build company based in Contern Luxembourg, specialising in the interior design, Refurbishment and Fit-out of office spaces, educational institutions and private residences.
GIVE AN END TO THE SEDENTARY WORKSPACE
Try the new 3D configurator
We have installed a 3D configurator in our online shop which allows you to personalise and view the products in real time.
HOME OFFICE
Ergonomie et télétravail
5 tips to ergonomically design your home office
Also see our HOME OFFICE Packs from 799 htva
Don't sit still. Sit in style.
This award-winning chair adjust to the way you sit like no other. By following your movements, it gently swings back and forth to support your movement.
With the Aeris Numo, you don't sit still, you sit in style. Never has the body, mind and interior design existed in such harmony.
More than a comfortable chair.
We partner with the most innovative and globally renowned brands to create appropriate solutions that meet our customers' needs.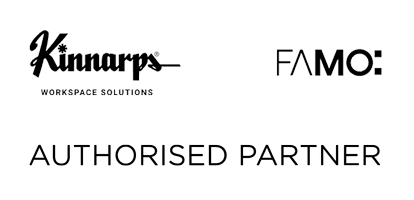 A single point of contact
for the entire project lifecycle
Having the industry experience from manufacturer, dealer and installation sides of the furniture industry, our team offers a unique sourcing, buying and project management service for varying sizes of furnishing projects.
We offer a full range of services for the entire project lifecycle
Chic collection
Chic is a collection of soft seating furniture, distinguished by lightness, elegance and fine-tuned forms. The collection attracts with the subtle profiles of its seating, which gives the visual effect of extremely light furniture.